Video Sponsored by: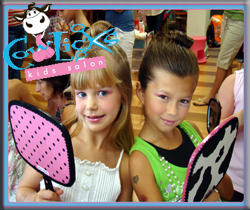 cowlickssalon.com

Green company anticipates expansion in Fort Lauderdale
SouthFlorida.BizJournals.com
By Paul Brinkmann
The company is part of a green revolution in business that one recent study by Pew Charitable Trusts said accounted for 31,122 jobs in Florida in 2007. "You don't necessarily set out to invent something," DiBella said of his creative process. "You happen to see something new as you work on something else."
The DiBella's invention is the voraxial separator, which is marketed as having the potential to clean wastewater less expensively and faster than any current technology. The separator creates a vortex in water that draws oil to the inside and sand to the outside. The oil and sand can then be removed in separate streams. Enviro Voraxial (OTCBB: EVTN.OB) has struggled to gain patents, investment and recognition. At March 31, the company reported an accumulated deficit of $10.3 million, according to its quarterly report.
The company said it anticipates generating positive cash flow from sales of units in 2009; the units range from $100,000 to $400,000. The company announced May 28 that it received multiple orders for separators from a company that is commercializing clean waste-to-energy technology. In a press release the company said, "if the customer's projections are realized, EVTN may receive orders valued approximately $11 million over the next 12 months." But the company also reported doubt about its ability to continue as a going concern because it may require infusion of capital to sustain operations, if sales don't materialize. MORE SouthFlorida.BizJournals.com

Trucking company starts up in West Palm Beach
SouthFlorida.BizJournals.com
By Bill Frogameni
Hazen Transport, a Michigan-based trucking company with a national footprint, has signed a lease to occupy 13,300- square-feet in West Palm Beach at Landmark Commerce Center II. The warehouse, at 1500 North Florida Mango Road, was leased to Hazen for five years with a five-year renewal option, said Steven Medwin of Lincoln Property Co., who represented Hazen in the deal. Hazen is leasing the property from West Palm Beach-based landlord, DCM & Associates.
The facility will be used to distribute freight for Boca Raton-based Office Depot. Last month, Lincoln helped Hazen lease a 30,700-square-feet warehouse in Miramar that will also be used to distribute freight for Office Depot.
Both the West Palm and Miramar warehouses will combine functions for Hazen facilities in Miami, Boynton Beach and Weston which will cease operating, said Hazen VP Marcos Sanchez, who oversees the Office Depot account. MORE SouthFlorida.BizJournals.com

New sports car company opens headquarters in Pompano
SouthFlorida.BizJournals.com
By Bill Frogameni
If you see a unique sports car hitting 60 mph on a hairpin turn in Pompano Beach, it may be someone test-driving a Rossion Q1. Two South African entrepreneurs have opened the first and only dealership of Rossion Automotive in the former Avex Home Theater warehouse in Pompano. Rossion has been touted in the industry as one of the world's most exciting new car companies. Reviews by some auto magazines already dubbed the Rossion Q1 an "excellent supercar" (Auto Aficionado) or "a sultry beauty" (Luxury Auto Direct).
The car has noble lineage, literally. Owners Ian Grunes and Dean Rosen bought the rights to the previous Noble M400, a British supercar, after Noble announced plans to develop a new model. At a retail price of $100,000, the car is being positioned to compete as an American alternative to Ferrari and Lotus.
Grunes, 40, and Rosen, 42, grew up in South Africa, where Rosen's father owned a Ford dealership. Grunes originally worked in finance and accounting, while Dean was in insurance. Sharing a passion for cars, the two eventually became business partners in the Noble distribution network for the U.S. and moved with their wives, Adrianne Grunes and Samantha Rosen, to Cincinnati. But they decided Ohio was not the right location to launch a new luxury sport car brand.
Today Rossion has seven employees, including Adrianne and Samantha. Grunes is president and Rosen is marketing director. The car is manufactured in Port Elizabeth, South Africa, alongside Nissan, Hummer and BMW. Final assembly occurs in Florida. Grunes said the company launch in 2006 was entirely self-funded at less than $10 million. He's hoping for a five-year return of at least 20 percent. The company's banking is mostly done with J.P. Morgan Chase in Cincinnati. Grunes and Rosen oversaw the redesign and reengineering of the car "I certainly hope to exceed any return you'd expect from the stock market," he said. Rossion's owners acknowledge this recession is a difficult time to launch a new luxury sports car. But they quickly point out that several customers have already come in looking for a value buy – trading in more expensive cars. MORE SouthFlorida.BizJournals.com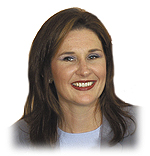 Darcie Lunsford's Hair Services provided by:
Wild Hare Salon and Spa | 2120 St. Andrews | Boca Raton

South Florida Business Journal
ARCHIVES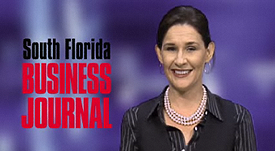 South Florida Business Journal Archives
SouthFlorida.BizJournals.com.