Video Sponsored by:



Sale Prices Must Be Disclosed Under New Law
By Dan Ping



A new law eliminates a loophole that allowed companies to shield commercial real estate sales from county officials. Senate Bill 1588, signed into law by Gov. Charlie Crist on June 17, requires any person or entity owning real estate to notify the property appraiser when the land changes ownership.


Until July 1, when the law went into effect, Florida law allowed commercial real estate to be transferred between companies without disclosing the sale or its price to the county officials.


The key method of doing this was to sell the company that owned the real estate, rather than the property itself. In some cases, limited liability companies were created solely to transfer property in this manner.


Those sales, known as entity transfers, posed two issues for local governments: By not disclosing the purchase or the price, the sale could not be used by the property appraiser to calculate timely, accurate property assessments, and the transaction wasn't subject to document stamp fees that generate $7 of tax revenue for every $1,000 of real estate sold.


While the new law does not address the doc stamp issue, it will help property appraisers stay abreast of land sales. "Up to this point, when you had an entity transferring real estate, there was no way to track it," Orange County property appraiser Bill Donegan said.


Using corporate entities to transfer real estate is a commonly used structure for major transactions in South Florida.


In one such deal, whose true value didn't make into the public record, pension giant TIAA-CREF paid an estimated $123.8 million for the Seneca Industrial Park in Pembroke Park. Public documents show Seneca's prime 884,223 square feet of warehouse and distribution space sold on Dec. 17 with a special warranty deed of $10. The buildings' assessed tax value is $61 million.


Public records also show that, in July 2007, New York-based Colonnade Properties acquired the waterfront trophy towers of Phillips Point in West Palm Beach for a recorded sales price of $10. Real estate sources place the actual price tag at about $200 million. The Palm Beach County Property Appraiser lists the towers' assessed value as $124.7 million.


Transportation Wave to wash over Fort Lauderdale
By Bill Frogameni



Downtown Fort Lauderdale may have a snazzy $150 million streetcar system to replace its Sun Trolley buses by 2012. Along with the electric car system – dubbed The Wave – would come business investment and a big increase in ridership – from the less than 100 riders who now use Sun Trolley's downtown routes to 6,000 streetcar riders per day – according to the Downtown Development Authority of Fort Lauderdale (DDA), which is planning the project.


The DDA, which oversees taxation and development in downtown Fort Lauderdale, is readying for an August vote by the Broward County Commission that could either crash The Wave or send the mass-transit project to the next level.


The streetcars would run from Sistrunk Boulevard at the north, through downtown and finish at Broward General Medical Center on the southern end. The proposed route would cover about 2.7 miles with double tracks. The Wave could dramatically increase mass-transit usage by providing a multimodal link between existing mass-transit and freeing up the Sun Trolley to better serve areas outside downtown, DDA Executive Director Chris Wren said.


"They're projecting about 6,000 riders per day, and they expect that will be easy to achieve because they're planning a better connection to Tri-Rail," Wren said of The Wave's design team.


In May, Tri-Rail reported a 28 percent ridership increase over the previous year, largely connected to high fuel prices. Funding for the project would come from a mix of local, state and federal dollars. The city of Fort Lauderdale in April voted to contribute $10.5 million to construction costs and the state has $37.5 million more budgeted, Wren said. Half the total building cost – an additional $75 million – would come from the federal government. The remaining $27 million would come from special assessments on downtown residents and business that would be spread out over 30 years, he added. Money from private sponsors and residents who later move downtown may also help offset assessments.


The county commission in 2004 passed a resolution to serve as The Wave's owner-operator for 20 years. Wren said the county would not contribute to initial costs but would assume annual operating costs, currently estimated between $2.2-2.5 million.


Broward commissioners will consider in August the proposed route and all aspects of the county's role in the project, said Chris Walton, director of the Broward County Transportation Department.


Pilots Lash Out Over DHL Air Freight Deal
By Bill Frogameni



The 30-foot inflatable rat loomed large. Dressed in suit and tie, the "corporate rat" smoked a cigar and held moneybags, while nearby, three-dozen members of the Airline Pilots Association (ALPA) picketed the Plantation headquarters of freight carrier DHL on June 25.


At issue was DHL's intention to switch its domestic air freight from Miami-based Astar Air Cargo to United Parcel Service (UPS), a move that would decimate Astar and be anti-competitive, the pilots said.


DHL in May announced plans to use UPS instead of Astar and ABX Air, which currently handles most of DHL's freight at a central hub in Wilmington, Ohio.


DHL owns a 49 percent stake in Astar. The rest is privately held. While the deal may help DHL become profitable, it would put more than 6,000 Astar employees out of work and be bad for consumers, said ALPA pilots and their political allies in Ohio.


Spearheaded by U.S. Rep. Michael Turner, whose district includes Wilmington, a 20-member bipartisan coalition of Ohio's congressional representatives and both U.S. senators wrote the U.S. attorney general on June 5 to express concern over possible antitrust violations in the DHL-UPS deal.


"Because of the local, national and international implications, it is our hope that the Department of Justice employ a high level of scrutiny when analyzing the proposed transaction between United Parcel Service and DHL Worldwide," the politicians wrote.


Ohio's attorney general separately notified DHL and UPS to maintain records related to the proposed deal for possible antitrust scrutiny.


DHL lost $900 million in 2007 and expects to lose more than $1 billion in 2008, company spokesman Jonathan Baker said. DHL employs 900 in Plantation, after laying off 175 earlier this year, he said.


"Certainly, the advantage of the deal with UPS would be the ability to move from a fixed to a variable cost structure," Baker said.


Baker added that the DHL-UPS deal would not be anti-competitive. Such arrangements "have been common in the transportation industry for some time and they're not subject to prior regulatory rule," he said.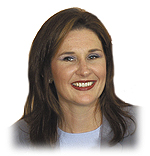 Darcie Lunsford's Hair provided by:
Wild Hare Salon and Spa | 2120 St. Andrews | Boca Raton

South Florida Business Journal
ARCHIVES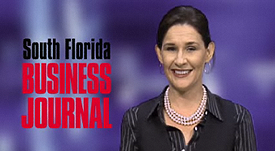 South Florida Business Journal Archives
SouthFlorida.BizJournals.com.