Video Sponsored by: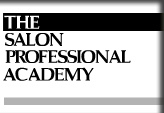 thesalonprofessionalacademy.com




525-acre Wellington Training Club breaks ground
SouthFlorida.BizJournals.com


By Ed Duggan

It's giddyap and go for a new equestrian-driven 525-acre residential development that held its groundbreaking Jan. 13. Plowing new ground is a 66-acre Wellington equestrian training center, to be surrounded by 92 individual 2½- to 10-acre farms. It's located at 50th Street South, between 120th and 130th avenues in far western Palm Beach County. The initial phase is estimated to cost $65 million.

Amenities at the Wellington Training Club will include a 78,000-square-foot covered arena that gets under way in March and a 39,000-square-foot, two-story clubhouse that breaks ground in the fall. There will also be multipurpose grassed fields and equestrian schooling rings connected to 9 miles of bridle paths that will be woven throughout the adjacent farms.

The covered arena will be open for the 2010 season, with everything else completed a year later, said Susan Giddings, principal of Wellington-based O'Dell Land Development Consultants, a firm specializing in equestrian projects. "It's certainly a counter-cyclical project," said real estate analyst Jack McCabe, CEO of Deerfield Beach-based McCabe Research & Consulting.

McCabe said he was surprised at the timing, since Wellington is one of the top three upscale areas for property foreclosures in South Florida. MORE SouthFlorida.BizJournals.com

bfrogameni@bizjournals.com | (954) 949-7511




Fight lands Miami Beach's Royal Palm in court
SouthFlorida.BizJournals.com




A fight over who controls the ownership and management interests of Miami Beach's Royal Palm Hotel has landed in bankruptcy court.

A minority group of investors, led by Coral Gables businessman R. Donahue Peebles, on Tuesday filed a Chapter 11 petition to put the entire ownership structure of the 417-room hotel into bankruptcy.

But, the bankruptcy is likely to face a challenge and a dismissal attempt by other investors, Peebles bankruptcy attorney Paul Orshan said. The hotel is owned by Royal Palm Senior Investors LLC. Peebles' company, PADC Hospitality Corp. I LLC, has a 12.5 percent interest in the hotel, according to Orshan.

The only claim listed in the bankruptcy filing is $30 million in secured mezzanine debt from Carbon Capital II, a lender affiliated with BlackRock, which calls itself one of the world's largest publicly traded investment management firms.

Orshan said Carbon Capital II scheduled a foreclosure sale on the ownership interests of his client for Jan. 6 at 11 a.m. "The foreclosure would effectively have wiped out my clients' interest," Orshan said. "We alerted them that the bankruptcy was being file. MORE SouthFlorida.BizJournals.com

omusibay@bizjournals.com | (954) 949-7567

Housing bottom in sight
SouthFlorida.BizJournals.com
South Florida's single-family home prices have either hit or will hit bottom in 2009, according to a forecast authored by veteran economist Hank Fishkind for the Attorneys' Title Insurance Fund.
Pricing for existing homes peaked in 2007 and is forecast to tumble by nearly $200,000 in Palm Beach and Miami-Dade counties and about $100,000 in Broward by the end of this year. Prices will begin to rise in 2010.
Broward's new home sales volume bottomed out last year, with less than 335 units sold, but will regain momentum this year. Prices will begin rebounding in 2010.
"The market has already come down to the point that we might consider that it's probably a pretty good time to lend," Burnside said. "I'd imagine that it's safer to lend now than it was three years ago. "Founded in 1987, First Southern has five offices. Its financial position appeared strong in the third quarter.
In Palm Beach County, new home sales volume is expected to continue eroding through 2012, but prices will pop up by 2010. MORE SouthFlorida.BizJournals.com First reported on SouthFloridaBusinessJournal.com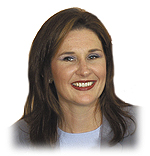 Darcie Lunsford's Hair Services provided by:
Wild Hare Salon and Spa | 2120 St. Andrews | Boca Raton

South Florida Business Journal
ARCHIVES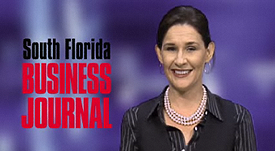 South Florida Business Journal Archives
SouthFlorida.BizJournals.com.