Deerfield Beach Bites! is heavily involved with local communities throughout South Florida! Below are non-profit organizations which we promote throughout the South Florida Community.
Watch our exciting Florida Non Profit charity event videos produced by The Bites! Network. Click on the More Information link for updated event information. We promote the most exciting South Florida Non Profit Community Events! If you need assistance with promoting and marketing your next event, send us your information. We support numerous charities in Deerfield Beach, Florida as well as other South Florida cities; Palm Beach to Miami Beach. If your favorite Non Profit Organization is not featured, please contact us at - 561.338.7594.
Best Deerfield Beach Events!
Events in Boca Raton, Florida!
BocaRaton.com Announces
South Florida Events

Tickets Now On Sale!
Event: 2nd Annual FL Wing Battle, A Blazing Affair!

Details: After a successful first year affair we're excited to announce the 2nd Annual on Saturday, March 28th from 6 PM to 10 PM in Sanborn Square Park in downtown Boca Raton. We will host Florida's Top Wing Contenders to compete at this year's A Blazing Affair! And, we'll simultaneously host Florida's Top Dessert Contenders. Each will showcase their best wings in Florida and best desserts in Florida to compete for Judge's pick for 1st, 2nd and 3rd Place Best Wing Master and Best Dessert Master, while the community votes with their wooden chips for Best Florida Wing Champion and Best Florida Dessert Champion. Tickets include UNLIMITED tastings from Florida's Top Chefs and Craft Beers, Fine Wines, and Premium Spirits. And, the night includes Live Entertainment all night long as your stroll around shopping in the Retail Bazaar. Be sure to say hello to this year's prestigious team of Master Judge's on stage.

Dates & Times:Saturday, March 28th, 2020
VIP Admission - 6 PM to 10 PM
General Admission - 7 PM to 10 PM


Event website: FLWingBattle.com

Location: Sanborn Square Park
72 N. Federal Highway, Boca Raton, FL 33432

For More Information: Call - 561.338.7594
---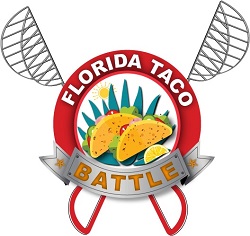 Event: Inaugural Taco Battle, A Fiesta Affair!

Details: We're excited to announce the Inaugural Florida Taco Battle on Saturday, April 25th from 6 PM to 10 PM in Sanborn Square Park in downtown Boca Raton. We will host Florida's Top Taco Contenders competing at this year's A Fiesta Affair! Each chef will showcase their best taco creations to compete for Judge's pick for 1st, 2nd and 3rd Place Best Florida Taco Master, while the Community Votes with their wooden chip for Best Florida Taco Champion. Guests enjoy UNLIMITED Tacos, Bites, Craft Beers, Wines and Spirits. Be sure to bring extra cash to spend in the Retail Bazaar. We'll be sure the live band keeps the energy high all night long! You can go up on stage to take photos with our Master Judge's. Be sure to tag us on Facebook and Instagram @TacoBattle

Dates & Times:Saturday, April 25th, 2020
VIP Admission - 6 PM to 10 PM
General Admission - 7 PM to 10 PM


Event website: TacoBattle.com

Location: Sanborn Square Park
72 N. Federal Highway, Boca Raton, FL 33432

For More Information: Call - 561.338.7594
---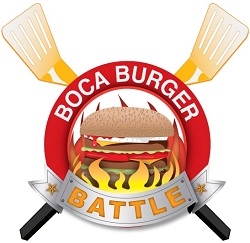 Event: 9th Annual Boca Burger Battle, A Grilling Affair!

Details: The grills will heat up this summer on Saturday, July 11th from 6 PM to 10 PM in Sanborn Square Park in downtown Boca Raton as we host the Top Burger Contenders to compete at this year's 9th Annual A Grilling Affair! Chefs will be battling their best burgers to compete for Judge's pick for Best Grill Master, while the Community Votes with their wooden chip for Best Battle Burger Champion. Guests will experience UNLIMITED grilling sensations from Florida's Top Chefs and will enjoy unlimited Craft Beers, Summer Wines, Seasonal Spirits. We'll keep the energy high with Live Entertainment all night long! Be sure to bring extra cash to shop in the Retail Bazaar. During the evening be sure to head up on stage to take pictures of our team of Grill Master Judge's. Tag them and us and you could win free tickets to our next affair!

Dates & Times:Saturday, July 11th, 2020
VIP Admission - 6 PM to 10 PM
General Admission - 7 PM to 10 PM


Event website: BocaBurgerBattle.com

Location: Sanborn Square Park
72 N. Federal Highway, Boca Raton, FL 33432

For More Information: Call - 561.338.7594
---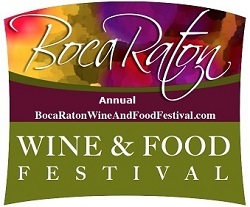 Event: 11th Annual Boca Raton Wine and Food Festival, A Culinary Affair!

Details: Please your palate, step into your stride and enjoy an outdoor Culinary Affair in South Florida during the 11th Annual Boca Raton Wine & Food Festival, A Culinary Affair takes place on Saturday, November 7th from 6 PM to 10 PM in Sanborn Square Park in downtown Boca Raton. We will host south Florida Chefs and will feature Fine Wines, Craft Beers, Premium Spirits, Artisanal Cheese Village, Sweet Endings Village, Live Entertainment and a Retail Bazaar. Chefs will battle for Best Culinary Cuisine and Best Booth Presentation.

Dates & Times:Saturday, November 7th, 2020
VIP Admission - 6 PM to 10 PM
General Admission - 7 PM to 10 PM


Event website: BocaRatonWineandFoodFestival.com

Location: Sanborn Square Park
72 N. Federal Highway, Boca Raton, FL 33432

For More Information: Call - 561.338.7594
---