Let Mrs. David help you, find your direction in life. She specializes in Love, Relationships, Career & Direction. Mrs. David has the gifted clairvoyant ability to see into you past, present and future. She will give you Life Directions into the path you should be taking. Whether it's personal or in your career, Mrs. David has the capability of face readings, crystal energy readings and tarot card readings.
Born in the mountains of the West Coast, Mrs. David has live in Florida for the past 22. She is from a Native American bloodline and her ancestors were Cherokee Indians. She is the youngest of six children. Mrs. David's Mom has the same psychic abilities. Mrs. David didn't realize she had the ability until she was twelve years old. She always had a sense for what people were feeling and she's always been very aware of the good and bad in people. She can sense it as soon as she meets them and she can tell what's going on in their lives. Sometimes she does face-readings, which is very uncommon for psychics. Mrs. David has helped people all over South Florida with issues such as drinking problems, relationship issues and career questions.
Life Guidance is a phone call away! Call Mrs. David today! 561.338.7594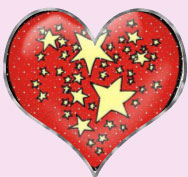 Let Mrs. David give you the answers your heart seeks.
People from all walks of life have turned to
Mrs. David for Guidance and help.
As Mrs. David is highly recognized internationally, she performs reading for people across the county as well. Mrs. David has the Gift and ability to tell you about your situation without you saying a word!
Call Today 561.338.7594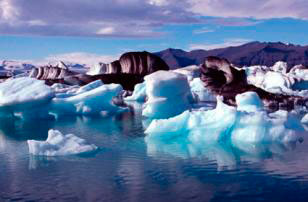 Open Your Spiritual Mind and allow
Positive Energy into your Life.
"My Readings are Face-Based, Accurate and Inspirational." Mrs. David.

Deerfield Beach Psychic Reading Events
Mrs. David is available for parties and social events. She has over 30 years of experience giving psychic readings.
Psychic Readings at:

Private parties
Galas
Company functions
House parties
Bachelorette Parties
Public events
Grand Openings
Anniversary Parties
Birthday Parties
Music Festivals

Mrs. David is available for readings in Deerfield Beach, Boca Raton, Palm Beach, Boynton Beach, Delray Beach, Coral Springs, Miami, Fort Lauderdale.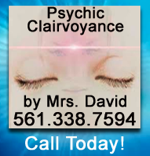 Deerfield Beach, FL
561.338.7594