Video Sponsored by:

Shady-Shutters.com




Boca Raton Resort & Club bullish on condos and renovation
SouthFlorida.BizJournals.com




By DARCIE LUNSFORD

A four-year effort to rebrand, reposition and reinvigorate the luxury hotel empire once owned by billionaire businessman H. Wayne Huizenga has reached a new benchmark.

The Boca Raton Resort & Club, the crown jewel of LXR Luxury Resorts & Hotels, has topped off its first condo tower. This comes as the 1,047-room resort unveils the $120 million renovation of its adjacent beach club and completes a $100 million overhaul of restaurants and other common areas.

The work started shortly after New York-based Blackstone Group paid the Huizenga-controlled Boca Resorts $1.25 billion in 2004 for the resort and four other hotels. Blackstone, which controls LXR, is one of the nation's top private equity and investment advisory firms, with $94.56 billion in assets under management. In South Florida, the deal also included the Bahia Mar Beach Resort and Hyatt Regency Pier Sixty-Six, both in Fort Lauderdale. LXR has executed a $30 million renovation at Pier Sixty-Six and is pushing ahead with getting entitlements for a large-scale redevelopment of Bahia Mar.

A little more than year later after it acquired the Huizenga hotels, it acquired the Fort Lauderdale Marina Marriott, pumping $75 million into the 579-room hotel and rebranding it Hilton Fort Lauderdale Marina. The trio of hotels along the Intracoastal Waterway north of Port Everglades gives LXR a dominant position among Fort Lauderdale hotels that offer mega yacht marinas.

"Ultimately, our job is to try to create value," said Jamie Telchin, the newly appointed president of development at LXR, which has been based in Boca Raton since 2004. "Our vision four years ago was to go out and build residential components." The 52-unit One Thousand Ocean, on the waterfront grounds of the 356-acre Boca Raton Resort & Club, is the first to that end. The seven-story condo building is scheduled for completion late this year. LXR has sales contracts on more than half the units, which are priced from $2.75 million to more than $15 million. The resort site has two other pads, where four super-size oceanfront residences are approved, as well as an additional 36-unit building with 18 slips on Lake Boca Raton.

Those projects are on hold until the real estate market improves, Telchin said. While the groundwork for One Thousand Ocean was laid prior to the housing crash, Telchin said he is encouraged by the pace of sales. So far, he said, most of the building's well-heeled buyers are not looking to ditch contracts. "We have had great sales activity," he said. "Obviously, we wish we had more units sold, but, for the way the world is, we're happy with it." LXR's $137 million construction loan matures in 2011, he said.

Stephen Ast, president of the Boca Raton Resort & Club, said the massive upgrades to the existing property paired with new condo building are bolstering business and giving the resort an edge in these tough economic times. "I think you are talking about a group of amenities that brings a tremendous amount of exposure to the resort," he said. "We are seeing a real lift MORE SouthFlorida.BizJournals.com

New Marlins stadium could be a boon for small businesses
SouthFlorida.BizJournals.com
By Oscar Pedro Musibay
Approval of the $640 million Florida Marlins stadium project came with promises from Miami-Dade County and the team that local small businesses would get work it. Prior to the 9-4 vote on March 23, Marlins President David Samson said officials would try during the next 30 days to make companies compliant with the requirements asked of small businesses tied to the project.
Most of the requirements associated with the project were already part of county rules. A minimum of 5 percent of projects associated with procurement of goods and services must be given to small, local businesses. A minimum of 10 percent of construction contracts would need to be awarded to small businesses.
Additionally, the county has incorporated a new requirement into the stadium project. A minimum of 15 percent of the service agreements – facility operations and maintenance contracts – must be given to small, local businesses. The agreements commissioners approved also set "aspirational" goals that would draw 50 percent of its workforce from Miami-Dade, with 20 percent coming from the city of Miami, and give 30 percent of its contracts to local business. The aspirational goals are not required.
Samson said March 25 that the county would be responsible for funding and executing the outreach related to small businesses. City of Miami CFO Larry Spring also said the county would be the primary outlet for small business to participate to that end, Penelope "Penny" Townsley, director of the Miami-Dade County Department of Small Business Development, is finalizing plans to continue recruitment. MORE SouthFlorida.BizJournals.com

Miami condo gets loan extension
SouthFlorida.BizJournals.com
In a sign that some lenders are being patient in a depressed real estate market, the developer of the Axis on Brickell condominium in Miami has managed to get a loan extension. On Feb. 27, Paris-based Societe Generale, which is a trustee for a group of undisclosed lenders, granted BCRE Brickell an extension until Sept. 30, 2011, to pay off its construction mortgage. The $183.5 million loan was made in 2006.
The two 39-story towers, at 1101 S.W. First Ave., were completed in May 2008. Of Axis' 718 units, it has issued 174 deeds, according to court records. Buyers have paid an average of $378 a square foot.
SouthFloridaBusinessJournal.com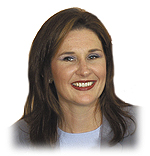 Darcie Lunsford's Hair Services provided by:
Wild Hare Salon and Spa | 2120 St. Andrews | Boca Raton

South Florida Business Journal
ARCHIVES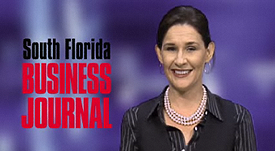 South Florida Business Journal Archives
SouthFlorida.BizJournals.com.