Video Sponsored by: 1-800-PetMeds


Green Building Becoming Popular
For Office Buildings
Going green is the strategy behind Boca Raton's newest office complex. Lynn Financial Center, already home to Lynn Insurance Group, is adding two new office mid-rises... The pair of 62,000-square-foot buildings are being built to the U.S. Green Building Council's Gold Leadership in Energy and Environmental Design.
The offices will feature an underground reservoir to store rain water for irrigation, energy efficient A/C units, and recycled building materials. Project Architect Bruce Retzsch says the LEED design is not only good for the environment, but also for the corporations that lease there. An offshoot of Lynn Insurance is developing the new offices. The project is one a handful of commercial ventures now seeking some level of LEED certification in Boca Raton.
Kelly Smallridge of the Business Development Board of Palm Beach County says this type of innovation helps draw companies to Palm Beach County. The Lynn Financial Center buildings are slated to be up and running on less water and lower energy by early next year.

Miami's Business Community:
Castro's Descent Won't Change Much!
By Julia Neyman
Cuban leader Fidel Castro may have stepped down, but Miami's business community isn't celebrating. It fears more of the same as his brother Raul Castro steps to the helm of the dictatorship Fidel has held onto the last half-century.
"The disappointing thing is that there's still someone with the last name Castro running the island", said Hank Klein, chairman of the Greater Miami Chamber of Commerce. "All we've seen is unconstitutionally passing the power from one brother to another".
Even Calle Ocho, a Little Havana thoroughfare known for erupting into parades or riots at significant news from Cuba, lay still after Castro's announcement. Except for a handful of revelers passing around Cuban flags, it was business as usual. The Cuban-born owners of cafés, barbershops and convenience stores shrugged off any indication that Fidel Castro relinquishing power means any change for them.
"Maybe I would go to Cuba on vacation", said Celima Ortega, a Cuban immigrant who owns Aleman Unisex hair salon on Calle Ocho. But opening a business there? No. Accountant Joseph Bremer also renounced the thought of returning to Cuba to run his CPA business, Income Tax Contrabilidad. He rolled up his right sleeve to reveal a mangled forearm, which he says is the result of a torture session at the hands of Raul Castro when Bremer was 15.
"The Cuban system won't change in 24 hours", said Bremer, who left Cuba in 1979. Businesses have to watch and see what happens. The U.S. government has rejected any talk of lifting the embargo with Cuba, saying that until the island nation holds democratic elections and frees political prisoners, there is no chance for U.S. cooperation. Miami's political leaders were a bit more optimistic in their public statements.
Today's announcement that Fidel Castro is resigning as president of Cuba formalizes a process that started 18 months ago, Miami-Dade County Mayor Carlos Alvarez wrote in his statement. "Every step toward the end of a Fidel Castro regime is hopefully an end to Cuba's dictatorship". Jose Azel, president of the University of Miami's Cuba Business Roundtable, said he didn't expect a handover of power from brother to brother to change U.S. foreign policy toward Cuba. But, he advised businesses to monitor the situation so they can be the first movers if and when Cuba opens. He urged Miami's Cuban-Americans to spur both small business and corporate entry into Cuba once the embargo is lifted.
"I think Cuban-American expatriates can act as champions for many corporations to start thinking about undertaking direct investment in Cuba", he said.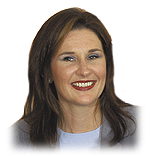 Darcie Lunsford's Hair provided by:
Wild Hare Salon and Spa | 2120 St. Andrews | Boca Raton

SFBJ - ARCHIVES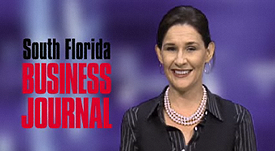 South Florida Business Journal
Darcie Lunsford Archives