Video Sponsored by: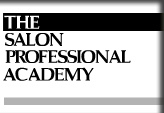 thesalonprofessionalacademy.com

Commercial property sales tumble in 2008
SouthFlorida.BizJournals.com
By DARCIE LUNSFORD
South Florida commercial property sales tumbled across all sectors last year, with two-thirds less deals done than in 2007.
About $4.9 billion in apartments, hotels, offices, warehouses, shopping centers and offices traded in South Florida last year, a 65 percent decrease from the $14 billion in commercial sales in 2007, according to newly released data from New York-based research firm Real Capital Analytics.
Despite the drastic drop, the region still faired better than the nation as whole, which saw volume drop 73 percent to $141.1 billion from $525.6 billion in 2007, data showed. By most accounts, the year proved to be one of the leanest in recent history, as contraction in the credit markets early in the year gave way to full financial crisis by the fall. And so far, 2009 isn't setting up much of a rebound, even as some owners – often under pressure by maturing debt or anxious investors – put properties on the market. "With the debt market paralyzed, many investors are trying to sell assets in order to raise capital to meet upcoming debt maturities," said Dan Fasulo, managing director of Real Capital Analytics. "I don't think anyone wants to be selling in this market unless they have to."
San Francisco-based AMB Property Corp.'s sale of a three-building, 400,000-square-foot portfolio in the Sawgrass International Corporate Park in Sunrise stands to be one of the first major deals to test 2009 pricing levels. In the face of losses, the global REIT had "properties available for sale or contribution of $1.1 billion as of year-end," CFO Tom Olinger said in a Jan. 29 conference call with analysts. The REIT intends to use the sale proceeds to pay down debt, he aid.
AMB VP Chris Kombouras confirmed the Sunrise portfolio is on the market, but declined to elaborate. Atlanta-based Invesco is negotiating to buy the well-leased industrial buildings, whose tenant roster includes Sears Logistics Services, according to several sources familiar with the deal. But, the price tag, estimated to be in the mid-$30 million range, is at least 10 percent to 15 percent less than the REIT would have gotten if it had sold 18 months ago, real estate experts say.
However, this level of discounting may not be the bottom and it may not be enough to get bargain-driven buyers to pull the trigger, market watchers say. "This is not a market to be selling in, but it is a great market to be buying in," said Jeremy Shapiro, a former REIT executive who now runs his own South Florida firm representing private investors looking for highly opportunistic deals. "This year, I think you are going to see some very historically low prices paid for properties." MORE SouthFlorida.BizJournals.com

Lennar files suit over Chinese drywall
SouthFlorida.BizJournals.com
By Paul Brinkmann
Miami-based Lennar Homes has filed a lawsuit against manufacturers and sellers of Chinese drywall, including Knauf Plasterboard, Taishan Gypsum and Florida-based Banner Supply Co. The suit alleges that Knauf and Taishan sold "defective gypsum" drywall that was installed in homes built by Lennar, which "caused substantial damage" to Lennar in Florida.
The suit was filed in Miami-Dade Circuit Court by attorneys with the Miami office of Greenberg Traurig. Mark Sustana, general counsel for Lennar, said in a written statement that Lennar took responsibility for the problems drywall caused in its homes. He said the company expects Knauf and others to do the same. "Unfortunately, they have refused to take responsibility for their defective product, leaving us no other option but to seek redress in a court of law," he said. Lennar's complaint also charges 12 installers with breach of contract and breach of express and implied warranty.
"The suit seeks unspecified damages for alleged harm done to Lennar's reputation. It also seeks damages for the costs to investigate the problem, replace the drywall and provide housing while repairs are made. The lawsuit states the drywall problems came to Lennar's attention because of complaints about failures of heating/air conditioning coils in a small number of its communities in Florida. Lennar's statement emphasized it did not directly purchase the drywall from China, did not specify at any time that Chinese drywall be used as a substitute for domestic product and did not bargain for a discount or "any other financial benefit from the use of Chinese drywall."
On Jan. 21, Lennar said it has identified about 80 homes in Southwest Florida that are believed to have been built using Chinese drywall and was paying to fix the problems in those homes. Lennar has acknowledged finding the problem drywall in two homes in Miami-Dade County, but it did not provide exact locations. The drywall emits sulfur gases linked to complaints about rotten-egg odors, health concerns and corrosion in metal and air conditioners. The homes were built in 2005 and 2006, during the real estate boom. MORE SouthFlorida.BizJournals.com

New child-safety venture launches in Boca Raton
SouthFlorida.BizJournals.com
By Bill Frogameni
Database magnate Hank Asher is milling around outside the cavernous Boca Raton office that will house his latest tech ventures. The fifty-something data mining pioneer has assembled a handful of distinguished people including the ex attorney generals of Florida and Mississippi, now his lawyers, and the fathers of two of the most famous child kidnapping victims in the last decade-- to help him.
In all, about two dozen people stand outside the mostly empty 143,000 square foot office that will be Asher's corporate lair. The offices, at the Boca Raton Corporate Park and Campus, will be home to JARI Research Corp., Asher's cancer research company; Schmidt and Rossi, an upscale art reproduction company; and, the biggest of his three companies, a high-powered data processing center called TLFO. Most in the crowd are dressed in business attire, but Asher is dressed in Boca casual, a pink pullover.
He is dodgy about his plans for TLFO today, declining to answer questions that reveal to much, but it's clear that TLFO will involve some kind of data sorting and that he wants this technology to be used to fight child abuse, a cause he has long championed. It's also clear that he's very serious about building his business. But first Asher wants to show everyone how he can spin the tires on his black Mercedes.
"I've been advised by counsel to smoke my tires because someone just told me there's a pedophile out there," he says. With Mark Lunsford-- the father of Jessica Lunsford, a young central Florida girl who was kidnapped and brutally murdered in 2005-- riding shotgun, Asher hops into the car for his thunder road drag racing display. There's nervous laughter in the crowd as the mastermind behind Database Technologies and Seisint generates enough acrid smoke to completely obscure his Mercedes before he drops the hammer and peels out. First reported on SouthFloridaBusinessJournal.com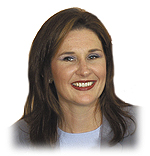 Darcie Lunsford's Hair Services provided by:
Wild Hare Salon and Spa | 2120 St. Andrews | Boca Raton

South Florida Business Journal
ARCHIVES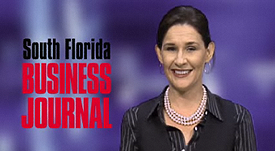 South Florida Business Journal Archives
SouthFlorida.BizJournals.com.