Tropical Smoothie Cafe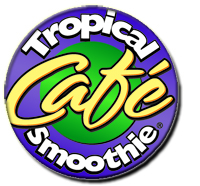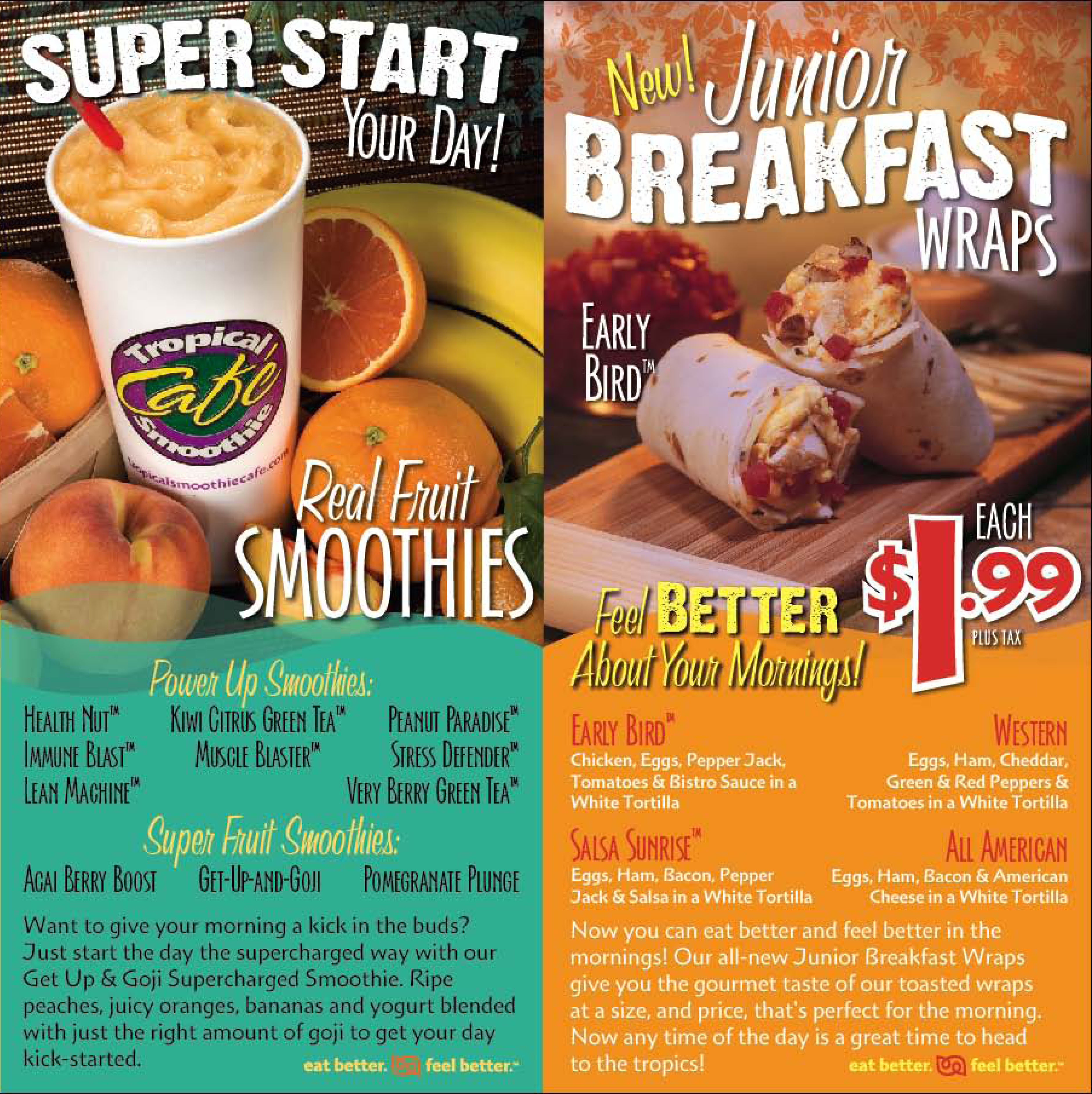 Click on Image to Enlarge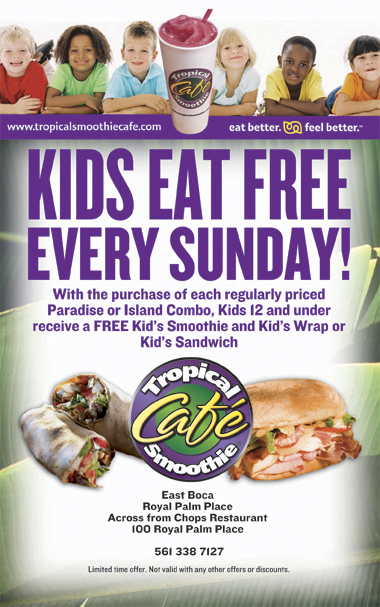 KIDS EAT FREE ON SUNDAY
For every Paradise Combo purchased by an adult one child under 12 years of age receives a free kids menu item.

Tropical Smoothie Cafe is officially open in the newly developed Royal Palm Place located in East Boca Raton. Come by Tropical Smoothie Cafe where all their wraps, sandwiches, and salads are made with the BEST ingredients. Fresh veggies, gourmet bread, premium meats and cheeses. And the smoothies are all natural made with fresh fruit and all full of energy. Simply, put, if you care about what you eat, then it's the place to be. When you eat better you feel better.
Tropical Smoothie Menus
Tropical Smoothie Cafe NOW serves breakfast and lunch!
Tropical Smoothie Menu
Do you need an event catered but still want to keep the food healthy? Tropical Smoothie Cafe does catering! View Tropical Smoothie's Catering Menu and contact Agnes at 561.338.7127 if you are interested in catering.
Tropical Smoothie Specials
Come check out this new Tropical Smoothie Cafe location, East Boca Raton's Royal Palm Place. Make sure you bring your Coupon For a 2 for 1 smoothie.
Print out your Tropical Smoothie Coupon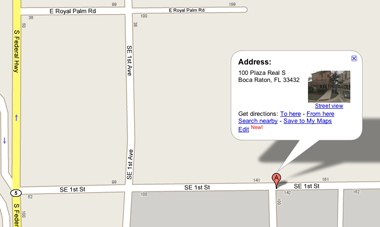 NOW AT TROPICAL SMOOTHIE!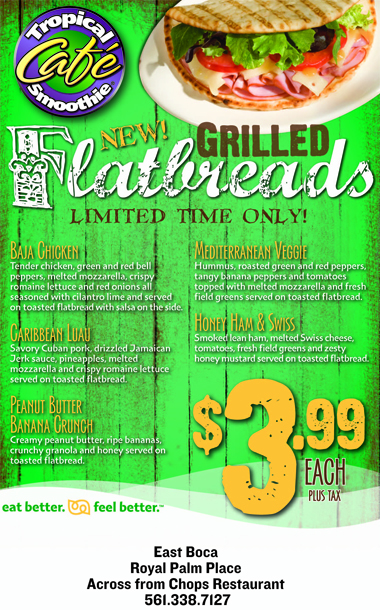 More About Tropical Smoothie Cafe
About Tropical Smoothie Café Established in Destin, Florida in 1997, Tropical Smoothie Café has taken the smoothie concept to the next level by offering diners a healthy alternative to typical fast food. The concept, which introduced food in 1999, provides consumers with a variety of high-quality real-fruit smoothies, toasted wraps, Bistro sandwiches and salads. The company also caters. Tropical Smoothie Café includes menu options for breakfast, lunch and dinner. Ranked 127 out 500 and rated one of the fastest growing franchises by Entrepreneur Magazine, the concept currently has 275 locations in 34 states. Plans call for more than 300 locations by the end of 2009. For more information, visit tropicalsmoothie.com or call 888-292-2522.

Atmosphere: Casual
Dress Code: Casual
Cuisine: Fruit Smoothies, Salads, Sandwiches, Wraps
Brunch: Breakfast all day
Delivery: No
Take-Out: Yes
Children's Menu: Yes
Outdoor Seating: Yes
Boat Accessible: No
Pet Friendly: Yes
Location: East Boca Raton
Price: Under $10
Website: tropicalsmoothie.com
Email: AgnesGreg@aol.com
Phone: 561.338.7127
Hours of Operation: 8 am - 7 pm Mon - Sat. | 10 am - 5 pm Sunday
Accepts Reservations: No
Payment Options: All Major Credit Cards Accepted
Executive Chef: Agnes Gregory
Offers: Patio and Outdoor Dining, Takeout, Real Fruit Smoothies, Salads, Sandwiches, Wraps, and Catering.
Parking: Self Parking
Catering: Yes
Private Party Contact: Yes
Contact: Agnes Gregory 561.338.7127
Entertainment: No
Happy Hour: No
contact: Agnes Gregory
address: Royal Palm Place
address: 100 Plaza Real South
city: East Boca Raton state: FL zip:
phone: 561.338.7127 fax: 561.338.7147
email: agnesgreg@aol.com
url: www.tropicalsmoothie.com